Notes
Producer: Gramercy Cellers
Name: Inigo Montoya
Vintage: 2014
Region: Walla Walla Washington
Vineyard Details:
Acidity: Medium+
Body: Medium
Intensity: Medium+
Tannins: Medium+
Finish: Long
Coconut, blueberries, black fruits, and smokey. Nice oak presence followed by a long finish. This was a lot less tannic than I remember. True to Gramercy Cellars, it has an old world profile with new world intensity.
91/100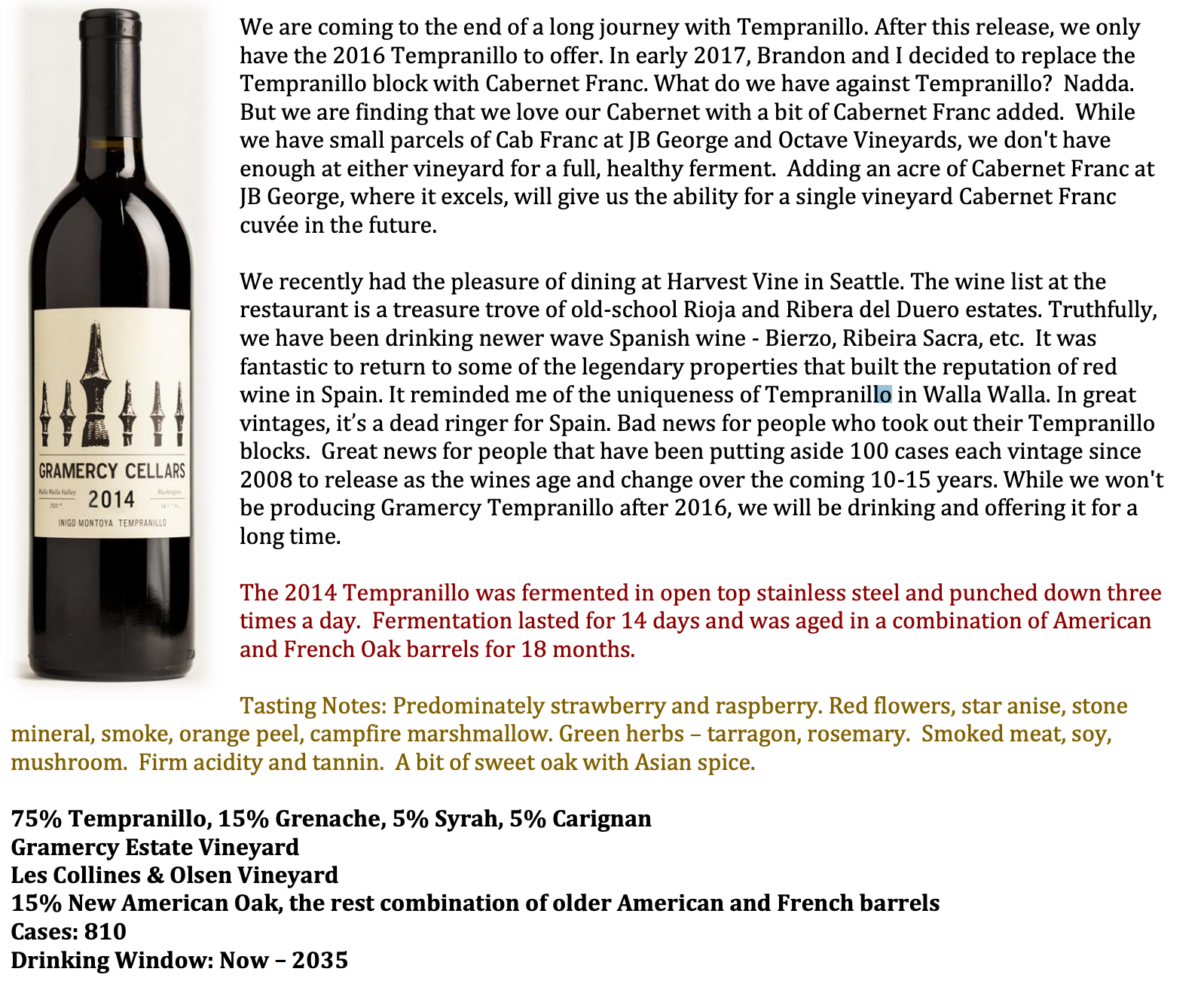 ---
Les notes de la dégustation
Le noix de coco, les myrtilles, les fruits noir, et fumé. Le chêne est bien avec une bonne longueur. Moins de tanins compare à le dernière fois que je l'ai degusteé. Juste comme Gramercy Cellars, c'était un style du monde vieux mais une intensité dans le monde nouveau.